The Kenya Wetlands Biodiversity Research Team (KENWEB) was established in 2010 under the IRD "New Partner Teams" program (www.ird.fr), as a multi-disciplinary team of wetland experts and this in relation to the high demand for expertise on wetlands from civil society and decision makers.
This team brought together a vast diversity of partners with experience in studies of tropical wetlands in order to initiate multi-disciplinary assessments of East African Wetlands with an aim providing information for conservation and sustainable use of ecosystem services.
KENWEB has formed international links with the International Partnership of the Satoyama Initiative, which was established by the secretariat of the Convention of Biodiversity (CBD) in 2010; and also participates as a stakeholder in the Intergovernmental Platform for Biodiversity and Ecosystem Services (IPBES). The principle institutions of KENWEB are:
National Museums of Kenya - Ichthyology Section: Established in March 1997 the Ichthyology department of NMK focuses on the study of both freshwater and marine fishes.  The freshwater fish collection houses over 40,000 specimens currently representing at least 150 species. NMK has provided KENWEB office space for staff, interns and students and laboratory facilities, equipment and staff for their project. NMK also allows for the use of conference and workshop facilities, field vehicles and provides research affiliation and facilitates field permits and exchange of biological material transfer.. The NMK staff involved in KENWEB are project areDr.Dorothy Wanja Nyingi, the Head of Ichthyology, Dr.George Gatere, Senior Researcher, Wetlands Programme, Joseph Gathua the chief technologist, Ichthyology and JoashNyamache technologist, Herpetology. (www.museums.or.ke)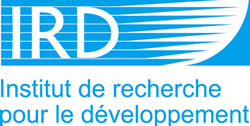 Institut de Recherche Pour le Développement (IRD): IRD is a French Public Institute focusing on research done in partnership with countries from the South (http://en.ird.fr/the-ird). The IRD headquarters are in Marseille but IRD has a network of representations in many countries in the South. In Kenya the representation office is hosted by ICRAF. However, IRD staff involved in KENWEB namely StéphanieDuvail and Jean-luc Paul are hosted at the National Museums of Kenya. The UMR 208 PALOC is a research Unit of the IRD (Director Dominique Guillaud). The main office is in France at the National Museum for Natural History in Paris.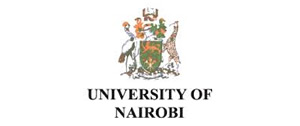 University of Nairobi: University of Nairobi hydrobiology laboratory is located in the School of Biological Sciences and was established in 1980.  The laboratory has basic facilities and adequate space to host 30 researchers at a time. The laboratory is used for staff and postgraduate student research in limnology and aquatic sciences of both marine and freshwater biodiversity.  The laboratory also hosts training sessions for both local and international students and is supported by adjacent small lecture and consultation rooms for small groups of researchers and other larger teaching laboratories. The university is conveniently located in Nairobi and has collaboration agreements with other institutions with scientific resources. Prof. Nathan Gichuki a senior lecturer in Biology of Conservation at the school of Biological Sciences, and a specialist in wetlands ecology and Prof. George Olago, Senior Lecturer Geology are both KENWEB members. (www.uonbi.ac.ke)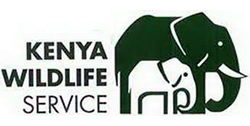 Kenya Wildlife Service: Kenya Wildlife Service (KWS) is a state cooperation whose mission is to conserve and manage wildlife and their habitats in partnership with stakeholders. The Biodiversity Research and Monitoring Division within KWS, spearheads integrated research that forms a basis for all decisions made with regard to national policies and management interventions in the wildlife sector. The institution hosts a biodiversity information database. Recently, KWS established a molecular genetics and forensic laboratory that could be used to analyse some of the samples. KWS has a devolved wildlife management system with several stations within the Tana River basin. KWS in partnership with KUL has established a network of permanent water sampling stations along the Tana River, which are sampled on a regular basis. The rangers at these stations were trained on basic water sampling techniques. These local trained personnel would still be used to gather regular hydrological parameters. KWS will also provide logistical support for the research team by providing vehicles and security personnel while accessing the protected areas(www.kws.org). The contact researchers of KENWEB from KWS are Dr. Judith Nyunja, Head of Wetlands Programme, Dr. Erastus Kanga, Head of Biodiversity Research and Monitoring and Fred Omengo currently on a PhD program at KUL.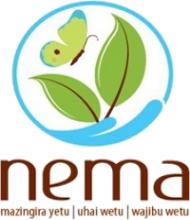 The National Environment Management Authority (NEMA-Kenya) is established under the Environmental Management and Coordination Act (EMCA) No. 8 of 1999, as the principal instrument of government in the implementation of all policies relating to the environment. The vision of NEMA-Kenya is to be a world-class Environmental Authority that ensures a clean and healthy environment for all, and its mission is to safeguard and enhance the quality of the environment through coordination, research, facilitation and enforcement, while encouraging responsible individual, corporate and collective participation towards sustainable development. NEMA-Kenya has collaborated with KENWEB in organizing dialogues and workshops on wetlands; wetlands assessments for the production of the Kenya Wetlands Atlas and has involved KENWEB members in inputs to the Kenya Wetlands Policy
Other Partner Institutions
| | |
| --- | --- |
| Country  | Institution and acronyme |
| Â UK | Centre for Ecology and Hydrology of Wallingford, (CEH) |
|  Belgium | UniversitéCatholique de Louvain (UCL) |
| Â Netherlands | UNESCO - IHE |
| Â USA | Tulane Museum of Natural History, New Orleans |
| Â USA | Stanford University |
The National Museums of Kenya (NMK) is hosting its 5th edition of the S...

   Click image to download strategy